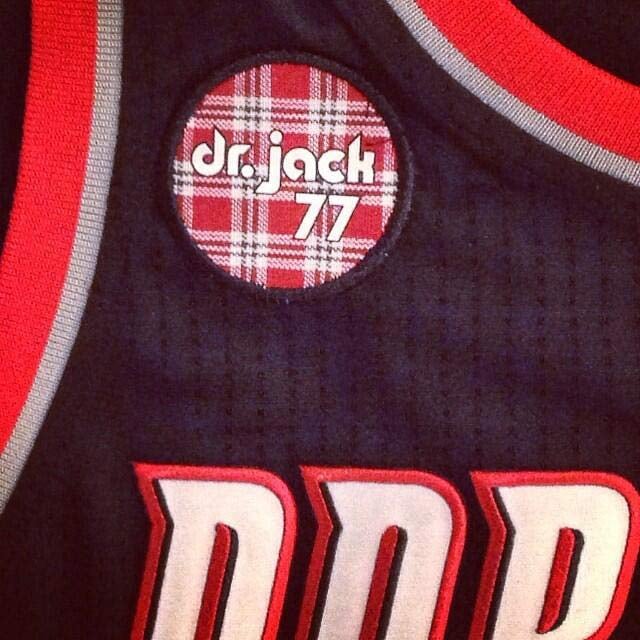 PORTLAND, OR (KPTV) -
Portland Trail Blazers players will pay tribute to legendary coach Dr. Jack Ramsay with a patch on their jersey starting Wednesday when the team takes on the Houston Rockets in Game 5 of their NBA Playoffs first-round matchup.
Ramsay, who was known for his colorful attire on the sidelines almost as much as his tactical acumen as a coach, passed away this week after a long battle with cancer.

The patch features team colors, a plaid pattern and the No. 77 in recognition of Portland's 1977 NBA Championship team coached by Ramsay.
The patch will be worn by the Blazers for the remainder of postseason play.
"This is an emotional time for not just those who love the Trail Blazers, but also anyone who appreciated the greatness of Dr. Jack," said Chris McGowan, president of the Trail Blazers. "The uniform patch unveiled tonight honors the unique style of Dr. Jack, but also pays homage to his signature achievement in leading the Trail Blazers to their first and only NBA Championship as a franchise."
When the Trail Blazers return to their Moda Center home court - either for Game 6 on Friday, May 2 vs. Houston or a to-be-determined date in the Western Conference Semifinals, remembrances of Ramsay will continue. Those plans will be announced Thursday.
Copyright 2014 KPTV-KPDX Broadcasting Corporation. All rights reserved.